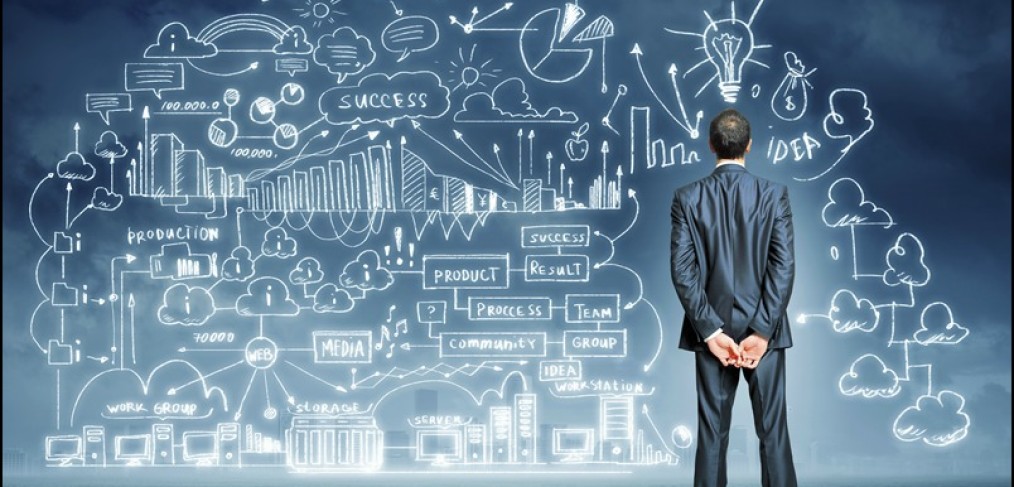 Most businesses face challenges day to day that overwhelm them and can take their mind from thinking long term. Strategy decisions should be made with the future in mind but instead businesses solve immediate challenges quickly. Gut reactions are rarely the optimal solution to any problem and can affect the longevity of a business.
As detailed in a new book, "Smart Decisions" by Dr. Thomas N. Martin, decision makers need to develop strategic decision making early in their career to be successful today.
It is easy to overlook strategic decision making but here are a few ways that businesses can focus on long term strategy:
1) Brainstorm Alternatives
Brainstorming and writing down alternatives allows for more people to contribute to a problem. This will force you to step outside your comfort zone and come up with new ideas and solutions. It is often better to brainstorm alternatives in a group so that there are many different viewpoints considered. Instead of just reacting a business can choose a better alternative that may be more sustainable long term.
2) Evaluate alternatives.
After the brainstorming phase a business must consider each alternative's immediate and future consequences. Decisions made for immediate relief often solve short term problems, but rarely add long term value. An organization must consider how each alternative will not only solve the problem at hand but also the benefit long term.
3) Learn from mistakes.
There is a famous saying that goes "fool me once shame on you, but fool me twice shame on me." This statement outlines how in general you should learn from your past mistakes. Take calculated risks but learn from these experiences. Learning and experience is required to succeed in business.
4) Ensure the quality of available information.
Many businesses today use data in order to make operational decisions. It is important to make sure that this data is accurate and comes from a good source. Often data will not be complete and sets can be missing certain demographics or historical information. The best analysis done on bad data will still yield a bad decision. When looking forward you must consider the quality of the data used.
5) Identify your top priorities.
Sometimes when faced with a problem it is hard to determine what is the most important. Sometimes this can result in a decision not getting made or an opportunity being missed. Always identify your top objective for any specific decision, and use that to drive you in decision making. Always try to identify these as fast as possible to not waste time and don't forget about forward thinking.
6) Factor in your personal values
Personal and organizational values are important when trying to make any decision. When trying to think strategically it is important not to lose sight of your core values. If the organization does not keep their values in mind it can face short and long term operational problems. The culture and identity of a business must be sustainable and therefore these things must be considered when making decisions.
7) Always have a backup.
Contingency plans are a great way to protect you from risk. Often it is hard to be certain that a decision will solve a problem so an organization must be ready for anything.  A proper analysis should be made but then the best options should be available as a backup to decision makers. Having a backup plan will ensure continued success long term.
8) Communicate and implement the solution.
It does not matter what alternative you choose if it is not implemented properly then the company could face future problems. The best businesses map out steps that the organization will take to solve the problem and ensure continued success. They will also monitor and manage the solution. Communication is very important during this time and it is important to keep open lines of communication throughout all business channels.
Business decision making has to consider both the present and the future. Dr. Martin outlines this and with these things in mind an organization can be more sustainable long term.  Strategic decision making is something that organizations can use to make sure they are profitable into the future.
In the end the long term stability of a business comes down to the decisions made and who makes them. Marketing is a very important part of the future growth of a business. At Mirza Int'l we are up to date on the best business practices today to ensure sustainability. Contact us to get a quote.