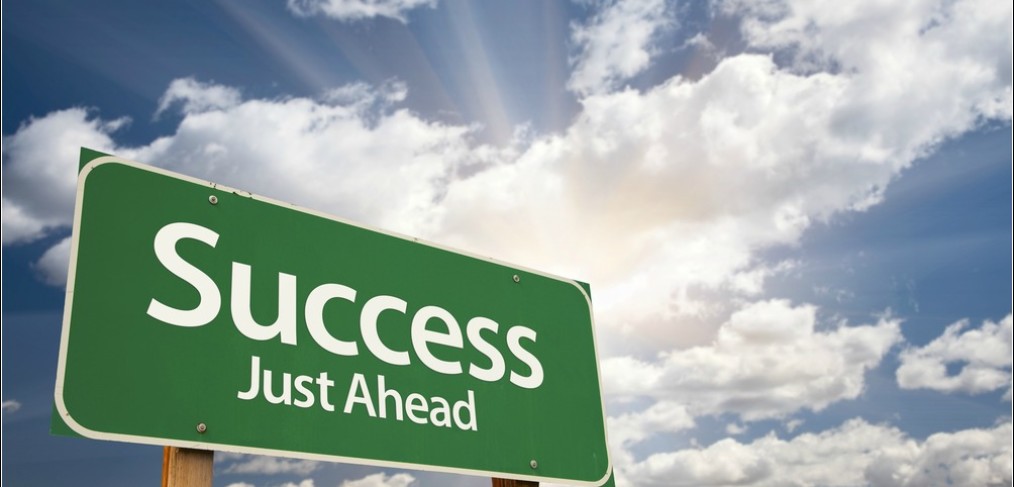 Successful people have been studied and researched for hundreds of years to determine what the average person can do in order to replicate their success. There are a few signs that indicate you are on the road to success for 2016.
How to ensure continued success throughout the year:
Don't be afraid to make mistakes
This is one of the most common traits among entrepreneurs and successful people in the world today. They have all overcome failure, do not care what people think and embrace the idea of learning through experience. The great Thomas Edison is remembered saying that he did not fail at creating the light bulb 100 times but the opposite. He remarked "I have found 100 ways not to make a light bulb". This drive to overcome and make mistakes to learn from can be seen within many successful people in the 21st century.
Have emotional stability
The idea of positive and negative feelings affecting how we work plays a huge role in our level of success. If you are always feeling negative instead of adopting an optimistic outlook, then there is no doubt you will not attain what you want in the New Year. Managing your emotions will help you think clearly and keep you focused on your goals. Emotional stability also portrays to people around you a certain sense of stability and security. This stability will help you achieve success throughout your career and life.
When you feel defeated fight harder
It is important not to give up even when it seems you have lost the battle. A common trait among successful people is that when they are down they will always continue to push through and overcome. There are only two options when things get hard – you can either quit or dig in and overcome. Successful people create a habit of fighting adversity rather than walking away.
Trust your instinct
Sometimes this can be mistaken for arrogance or impulsiveness, but the ability to pick what you think to be the best option in situations that are uncertain is very important. Successful people examine all alternatives and if there is no clear choice, then they trust their instincts. Many times people are faced with a decision they have to make that is spontaneous with little or no information. The most successful individuals are very good at this because they have good instincts and trust their feelings.
Sometimes you must do the things you don't want to do
All the time successful people are faced with things that they do not want to do. As mentioned above, they overcome this because they know it will lead to their success. Sometimes this involves dealing with an angry client or firing someone but these decisions must be made to continue success. As you do these things they will become easier to manage and good habits will form.
Don't be afraid to put in more than you get out
The concept of delayed gratification and patience is something that has helped successful people through some of their toughest times. There are many times when people feel as if they are putting in way too much effort for little return. This is okay and successful people know that this work will benefit them in the future.
As your business grows and develops, it is crucial to develop and keep your skills up to date to achieve success in the New Year. If you practice these success principles and continue to work towards your goals, then there is no telling what you can accomplish.
We have the know-how when it comes to focusing on success which can improve your business outlook and in turn make you more profitable. We can offer you marketing services that drive success and help convert data into a focused marketing strategy. We also provide access to world class training systems that can help you gain an edge over others in your field. The benefit to you being less wasted effort and a greater return – which will help your business grow and keep you happy! For a complimentary marketing consultation, book an appointment with one of our marketing consultants today.