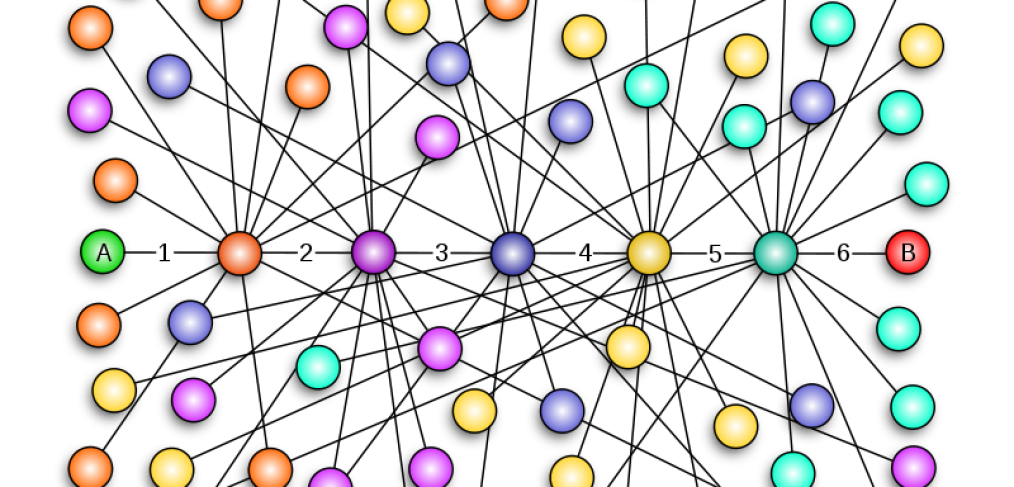 Over the years I have managed to build an extensive network that has brought incredible benefits. From going best seller to landing dream clients. Other than growth, if there was one concept I could really point to that helped me get to this point, it would be what I call "Degree Networking". This concept was first brought to life by Stanley Milgram's in the book Individual In A Social World written in 1967. Back then there wasn't the technology and infrastructure to support the level of networking we conduct today.
In today's world, Digital Marketing is making it possible to open up new connections and possibilities. This means that every mutual contact can direct you towards a desired opportunity. Whether that's meeting people asking them for referrals, or connect with an influencer on LinkedIn and have access to his or her contacts.
To really understand the impact behind this methodology, you've got to understand who would be the direct connection, and who's the end referral. Once you know the former two, you'll be able to route a path towards your destination.
Your destination is the referral you want, which is based on your needs. You have to know exactly what it is you're looking for. Your inquiry will be sent to the mutual contact, it is up to that person to make the introduction. Whether he or she decides to make the introduction, it will depend on 3 key factors:
Trust between you and the mutual contact
Validity of your request
Strength of relationship between the mutual contact and referral
By strategically identifying your target prospect, and having a disciplined approach towards asking for referrals, you'll be able to make full use of your extensive network. If you keep doing this, you'll continue to grow your networks exponentially, have access to more valuable resources, become a more valuable resource to others, and build social proof.