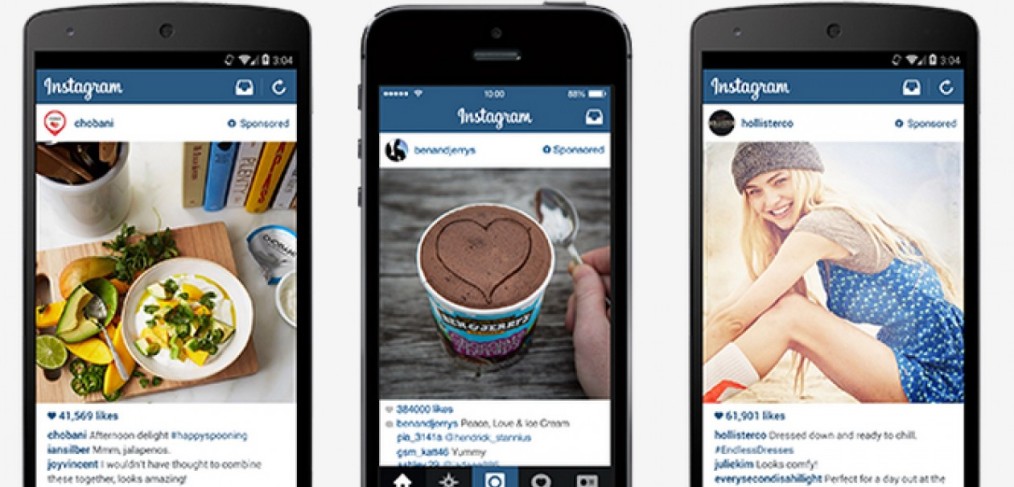 Have you ever scrolled through your Instagram feed, and were surprised to see an advertisement from your favourite brand? Have you ever wondered how these advertisements matched your interest or hobbies so well? Well in 2014, Instagram introduced the advertisement feature that allows brands to sponsor ads to their target consumer(s). These ads pop up on the targeted users feed, regardless of if the user is following the brand or not. Brands can pick from three ad formats – photo, video, and carousel ads.
Instagram uses Facebook's demographic data to present the correct ads to the appropriate demographic. For an example, you would never want a 40 year old male who is interested in sports seeing an ad for beauty products targeted at teens. This is important to ensure that relevant content is being shared with the right audience.
Instagram first tested the advertising feature by selecting specific brands – Taco Bell, Mercedes-Benz, and Chobani were some of the earliest adopters! After a successful run over the course of a few months, the ad feature is now available to businesses big or small! Though the advertising feature appeared to be working successfully, Instagram did fine that they needed to give users the opportunity to mute these sponsored ads. Advertisements are always labeled as sponsored and users have the ability to hide ads if they are not pleased with the disruption on their feed – giving the user control over what they see. Instagram has found this to be successful, and consumers are responding well to this control.
Many brands who have used the advertising feature on Instagram have been more than pleased with the return they have gotten on these ads. Ben & Jerry's Ice Cream ad campaign reached an estimated 9.8 million people just in the United States in only eight days – impressive! Mercedes-Benz used Instagram to launch its compact SUV called the "GLA" in collaboration with Facebook last fall and saw an increase of 580 percent to their site! Happn has been using the advertising feature for a month now, and has reached an estimated 3 million users in London, Paris, New York, Los Angeles, San Francisco and San Paulo. The app has seen a conversion rate of 84 percent in terms of app downloads as well as registered users – incredible!
There are over 400 million Instagram users worldwide, and over 70 million photos and videos uploaded everyday – making Instagram the perfect untapped app for advertising and branding! If executed properly, Instagram advertisements can open up a new market and even a new target consumer to businesses!