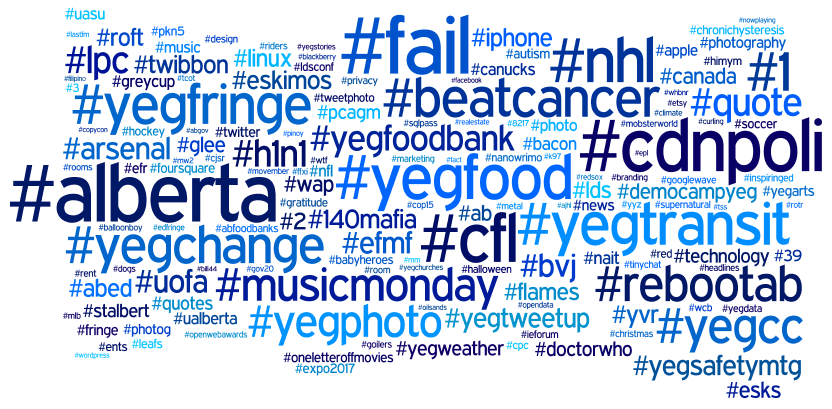 Hashtags are an important part of our social media and tech culture today. So important that in 2010 the Oxford Dictionary added the word, and the board game Scrabble added it to their dictionary. Though most people in the world have heard of hashtags, or have seen them live in action, many still do not know to how to use them effectively. Hashtags are simple to use and can really drive traffic and engagement to your post or content – making them an important tool to know inside out.
Choosing The Right One:
It is not effective to just pick any word or phrase and proceed to use it as a hashtag. You should research which ones are already in use and in what context they are being used. For an example, if you come up with a hashtag that fits your brand perfectly, you need to make sure that other brands or individuals are not using that same one in a completely different way. This can cause confusion and a loss opportunity for your brand, and it could pick up some unwanted attention.
Pick The Right Social Media Platform:
Different social media platforms yield different returns for your content.
Twitter:
Twitter is the originator of the hashtag, and continues to still be the powerhouse. Tons of research has been done to track the effectiveness of the use of them on Twitter. According to one study, tweets with one or two hashtags can double the chances of engagement. However, if you exceed two per tweet, the chances of engagement actually drops by 17%. Staying within two per tweet limit is crucial. It is also important to note how "engagement" is defined in research. The engagement that is activated by hashtags can include different types of interactions; 22% of engagement comes from replies to brand's tweets; 78% are retweets; And 92% are link clicks. Depending on the use of them in a tweet, it can either increase or decrease this amount of engagement
Facebook:
Facebook introduced hashtags to their site in 2013, which was a late start for the social media powerhouse. Though Facebook currently ranks the highest for the most used platform in the world, their engagement using hashtags is one of the worst. Studies have shown that Facebook posts with hashtags actually have less engagement than those without. Furthermore, studies have found that Facebook and Twitter are similar in the sense that overuse can also decrease the amount of engagement and interaction. It is more beneficial to keep hashtags down to one or two per post on Facebook in order to receive interaction back.
Instagram:
Instagram is the complete opposite to Twitter and Facebook when it comes to hashtags. Other social media sites diminish your return on engagement with the more hashtags you use per post. Instagram views this in a different light, and the more hashtags that are used the more noticed, liked, shared, and commented your post will get. Post that exceed 11 or more hashtags, are the post that bring in the highest number of interactions. Hashtags can be your best bet for growing a fast following on Instagram.
Timing is Everything:
As with most things in life, everything always comes down to timing. The same can be said with using hashtags on social media sites. There are many different online tools that can help you set up and schedule times to post content to your social media sites. This helps with getting content out during times of high usage, and on significant dates (e.g. holidays, campaign launches, etc). This can really help with getting your hashtag out there, and bringing in traffic.
Hashtags are a huge part of our social media sites today. Hashtags allow brands to reach more followers, give followers the opportunity to engage and interact with their favourite brand. It is one of the greatest inventions and one of the best things for online marketing.